Quality System Services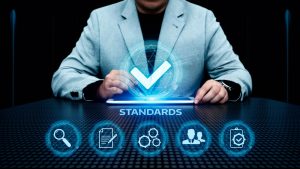 At Zyirn, our consultants are equipped with sound knowledge and experience to help your laboratory, company/organization obtain correct laboratory certification and to streamline its quality overview, control, and management.
Key benefits of laboratory quality systems are:
Build reputation and credibility for your laboratory/animal facility at national and global level
Laboratory accreditation enhances client satisfaction and confidence in accepting studies and reports issued by accredited laboratories
Laboratory quality systems give formal recognition over your competition with other laboratories
Increase potential for getting grant fundings
Safeguard laboratory's integrity incase of legal considerations
Generate great amount of repeat business
We provide following types of laboratory accreditations:
Implementation of quality systems like GLP, ISO, NABL, etc.
Contractual Audit of Labs for the clients audits for GLP / CPCSEA /AAALAC adherence.
Conducting quality system related training programs like GLP training.
Our Services include:
Review and evaluation of the existing system of the laboratory and develop a report and action plan
Identify the means of analyses and tests carried-out based on international standards (ISO, ASTM, DIN, etc.) and methods that require confirmation by the laboratory itself
Provide guidance in preparation of quality control program of laboratory tests
Assist in preparation of all the necessary documentation (Quality Manual, SOPs, etc.)
Monitor, manage and assist in the implementation of the quality systems
Inspection to identify any non-conformities
Recommendations for corrective actions and monitoring their implementation
The training of laboratory personnel
In India, it is mandatory for organizations to get the animal facility registered with CPCSEA and have the IAEC committee before working with laboratory animals. Alongside CPCSEA, AAALAC international accreditation although voluntary, evaluates organizations that use animals in research, teaching and testing. The organisations that meet AAALAC standards are rewarded accreditation. Currently, more than 1000 organisations in 49 countries have AAALAC accreditation. Those institutions who receive AAALAC accreditation have a cutting edge over others with a global benchmark for safe and humane use of animals in research, teaching and testing. These certifications will give your organization reputed credibility and will ensure authenticity, quality and integrity of the data generated, thereby increasing acceptance rate of submitted reports by the regulatory authorities.
At Zyirn, our experienced consultants conduct audits and provide the guidance, support and training for applications, preparations of documents, help in facility readiness for audits from international authorities such as ISO and AAALAC and domestic authorities like CPCSEA, NABL and NGCMA.
Partner with us and see your company achieve higher grounds on quality management, industry excellence and market presence. If you are looking for implementation of any of the quality systems like GLP, ISO, NABL, etc. please contact us