Mohammed Imran Khan, MVSc., PGDMM
Director, Operations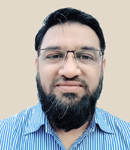 Dr. M. Imran Khan is basically a Veterinarian (B.V.Sc. & A.H.) with Masters (M.V.Sc.) in Veterinary Pharmacology and Toxicology. He has also completed his Post Graduate Diploma in Marketing Management (Gold Medalist) in the year 1999. He has developed the niche expertise of establishing and profitably and successfully running the GLP compliant labs and CROs using his experience gained through 20+ years of working with the national and multinational CROs, Pharmaceuticals and Agrochemical companies. His experience in the areas of regulatory toxicology, toxicology and safety assessment, animal breeding, disease models, safety pharmacology, etc. has helped him in achieving the targets and milestones for the pharmaceuticals and agrochemical companies in the process of their product registration. Having worked in Animal Breeding and Toxicological testing, he is well aware of the issues and concerns of both sides of the fences (breeding as well as animal testing).
Imran has extensively worked for pharmaceutical companies in Drug Discovery and Development as well as for CROs in agrochemical testing for product registration, which has given him overall experience of R&D, Pharmaceutical and CROs landscape in India. He was instrumental in setting up and establishment of animal facility, different departments and labs under toxicology and also implementing GLP in these areas. He has very strong hold on the Quality Systems like GLP and an avid supporter of animal welfare under CPCSEA and AAALAC accreditations. He has started his own consultancy services to give boost to smaller labs and implementation of GLP practices in organization opting for NGCMA GLP certification. He is part of this initiative called Zyirn Research Consultancy Services to be a growth catalyst for all the clients and assist them succeed because client success is our business.
Raghuram Anupindi, M Pharm., Ph.D.
Director, Drug Discovery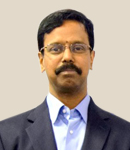 Dr. Raghuram Anupindi has about 30 Years of experience in non-clinical Pharmacology in Drug Discovery and infrastructure development. During this period, he worked in various therapeutic areas, such as diabetes and metabolic disorders, asthma, pain and inflammation. He played instrumental role in taking six molecules from non-clinical stage to different stages of clinical development, highest being successful completion of phase 2 with a DPP-IV inhibitor for treatment of type 2 diabetes.  He has good experience in filing INDs with USFDA, supporting clinical studies, schedule Y submissions with DCGI and conducting bioavailability and bioequivalence studies for various solid dosage forms. During his long career and experience of 3 decades in drug discovery and development, he also developed expertise in the associated areas of infrastructure creation, strategic planning, budget development, operations and resource management, team building, staff coaching and mentoring, review of projects and proposals, etc.
He is an experienced preclinical scientist with preclinical PoC (Proof of Concept) in 8 new targets of which 2 got translated at clinics, 7 biological patents and IND filings with USFDA. He is also well aware and experienced in Principles of Good Laboratory Practice (GLP) by virtue of his preclinical experience and working in the CRO environment for drug discovery and development.
He began his career in R&D at Cadila Healthcare Ltd /Zydus Cadila, Ahmedabad and worked for 8 years before moving to Glenmark Pharmaceuticals Research Centre, Mumbai, where he served for 12 years, working extensively on various projects /targets in drug discovery. At both these organizations he played an important role in establishment of labs, animal house, and other infrastructure for the new R&D centres. Prior to joining industry, he taught undergraduate and diploma students of Pharmacy for a couple of years.
Raghuram Anupindi obtained his bachelor's degree in Pharmacy from University College of Pharmaceutical Sciences, Kakatiya University, Warangal, in the state of Telangana and Master's and Ph.D. degrees from Dept. Pharmaceutical Technology, Jadavpur University, Kolkata. 
Nimisha Sharma, MSc.
Director, Business Development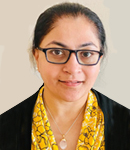 Ms. Nimisha has more than 20 years of pharmaceutical drug discovery and business development experience working with large national and international pharmaceutical companies and a family-owned entrepreneurial business. Nimisha leads business development and marketing at Zyirn. Nimisha brings international corporate experience and a deep understanding of global cultures and business to her role as business development director at Zyirn. Nimisha started her career in preclinical drug discovery at Glenmark pharmaceuticals where she specialized in invitro and invivo profiling of NCE's in therapeutic areas like diabetes and metabolic disorders, asthma and inflammation. During this period, she gained extensive experience in designing study protocols, assay development, high throughput screening of NCE's using a wide array of assays and techniques, scientific writing, and IND reports writing. She later worked as a team scientist in the area of reproductive biology at University of Turku, Finland before moving to work with Zenith Epigenetics, Canada where she worked on invitro profiling and screening of drug targets in the area of haematological malignancies and solid tumors. She has extensive experience working in GLP compliant labs and has a comprehensive understanding of preclinical research and development processes.  During this period, she contributed to IND filing of two drug targets which are currently in Phase 1 and Phase 2 clinical trials. 
Nimisha combines a broad scientific, and business acumen in big pharma companies covering many aspects of project management, outsourcing, and pharma/biotech collaborations. Her experience in drug discovery research together with management role in business communications, corporate relationships with clients and stakeholders, leading strategic projects, sales marketing leadership and business development create a unique blend of skills, enabling her to bring high value services to clients.