Scientific Writing Services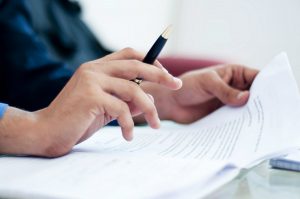 Professional and competent scientific writing is a fundamental aspect for publication in peer-reviewed high impact scientific journals, report writing, and regulatory compliance activities.
At Zyirn, our team of experienced and highly skilled technical writers can help you with writing, editing and proofreading following type of documents:
Study plans, protocols and reports
Project report preparation and reviews
Review of raw data and draft report for specialised studies like long term studies along with toxicokinetic, reproduction toxicity studies, combined chronic and reproduction toxicity studies
Review of safety pharmacology studies, where the clients may not have in-house expertise to monitor such studies placed at different CROs.
Scientific annual reports
IND Filing
Regulatory compliance documents
Scientific manuscript drafts, pre-submission peer review, revised, rejected paper editing
Biostatistical Analysis
Review articles
Dissertations and Thesis
Write other scientific documents, including grant proposals, reference letters, letters of support, research interests
Marketing communication such as product catalogue, brochure, manuals, handbooks and corporate presentation
We specialize in following subject areas:
Pharmacology and drug discovery in therapeutic areas Diabetes, Obesity, Oncology, Inflammation, Infectious Diseases, Respiratory Diseases and CNS disorders
Toxicology including pathology and histopathology
Regulatory compliance reports
Animal Welfare and Animal Facility compliance with governing bodies such as CPCSEA, AAALAC
Why choose Zyirn Research Consultancy Services?
Quality Assured: We take pride in giving consistent and unrivalled quality in writing, editing and proofreading services
Our team of qualified highly skilled editors are PHDs, MDs, Master's degree holders with sound industry experience of over 20 years. In order to maintain high quality standards, our team has experienced professional editors to serve your requirements.
Multiple screening and testing: 2 rounds of quality checks from our editors, with free revised edit post client review
Absolute data security of our clients
Avail fully tracked edits. We use "tracked changes" functionality in Word for you to track all the edited changes on the document. Our experts will connect with the clients for sections that are unclear to ensure the editing process is thorough
Cost effective, caring and knowledgeable customer service throughout with effective communication from start to finish
Our editing process workflow is simple and result oriented:
Client submits scientific manuscript/ document for editing
Zyirn editors edit and deliver the document to client
Client reviews file with edits & communicates with Zyirn
If changes are required, Zyirn edits & delivers the document to client for submission
Incase of manuscripts and regulatory compliance documents, the client submits the document to the journal / regulatory body respectively
Client receives response from journal/ regulatory body
If there are any recommendations, client submits changes to Zyirn under Edit Unlimited
Zyirn will edit & deliver publication/ submission -ready​ documents to clients.
Accelerate your research goals, connect with us today for all your scientific writing needs.