Outsourcing Services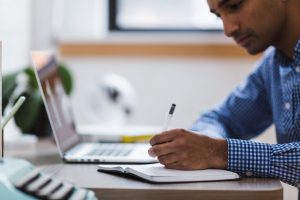 In the present age, multidisciplinary research trends with the ever changing new advanced technologies and the pressure of delivering impactful research outcomes make it more and more challenging for the research institutions and companies to keep in pace. In order to accelerate growth and have quick turnaround, labs collaborate with other research teams to develop bigger projects that are viable with desired outcomes.
Outsourcing projects are the major trends in scientific research. A successful partnership between your lab and a specialized service provider could help your project to move faster and at a lower cost while you focus on other important aspects of your project.
The key reasons why one should consider outsourcing an experiment or a part of project are:
Let the experts do the work: The collaborative partners are experts in their field, their products and services are extensively tested. Outsourcing projects can give valuable insight on your project, save cost and time without implementation costs associated with it.
Data security: Privacy is imperative. Your data and ideas will be completely protected while you focus on getting the analyses or documentation done.
Fast Turnaround: Outsourcing activities come with fast turnaround to meet the project deadlines. Key benefits for getting project activity outsourced are getting access to high end instrumentation, advanced technologies, and robust protocols.
Boost your research: Outsourcing allows you to focus on areas that are your line of expertise, while experts take care of other experiments or activities that will add immense value to your project.
Cost-effective approach: Outsourcing and working with experts who can work discreetly with guaranteed results is by far one of the best ways to carry out cost-effective research. Outsourcing gives that extra edge of getting more accomplished than usual while you focus on getting things done in your lab, you will gain advantage of getting more additional work done by the experts to boost your research work.
Expand scope of research with fresh new perspectives: Since most of the outsourcing agencies stay up-to-date with the latest technology and techniques, sometimes outsourcing a part of a research project may bring in new perspectives to your research.
You have in-depth knowledge in your field of research. However a collaborative partnership with a specialized service provider could accelerate your project objectives, at an economical price while you focus on other aspects of the research project.
At Zyirn, we diligently manage and supervise the outsourcing process for studies using only highly reputable and experienced CRO laboratories. Our gold standard project management processes support the end-to-end process flow for outsourced studies to ensure on-time, on budget delivery outcomes to our clients.
Why collaborate with us?
We offer unique blend of pre-validated disease models
Custom tailored studies to meet project needs
Design and perform robust in vivo experiments
Studies are performed by highly trained and skilled animal technicians and scientists at reputed and experienced CROs
Transparent collaborative work process with our clients
Flexible working arrangements including stand-alone fee for our services as well as FTE based project arrangements
Pathological Services: Contract tissue processing and slides preparation, slides reading and histopathology report preparation, training in tissue processing techniques etc.
Contract Archives Facilities: Our team will help you avail the contract archives facility services at GLP Complaint labs / organizations.
Call us today, and let us help you accelerate your research growth.