Regulatory Affairs Consulting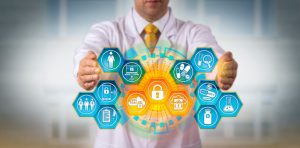 Zyirn's experienced regulatory affairs consultants provide guidance and support to pharmaceutical, biotech, agrochemical and medical devices companies for the design and implementation of regulatory strategies. Our services will benefit organizations expediting their product development and registration of drugs, biologics, medical devices, and other healthcare products for all phases of development.
Our services include:
Regulatory strategy
Due diligence and gap analysis
Scientific advice and expert opinions
Special protocol assessments
Dossier preparation and submission for approval to regulatory authorities like CIB&RC, DCGI, US FDA, US EPA, etc. (IND /NDA submissions)
Preclinical toxicological risk assessment and estimation of HBEL /OEL /PDE /ADI /ADE, etc
Regulatory consultation meetings, including pre-submission meetings
Product assessment and classification
Medical device applications
Regulatory agencies interaction support
Scientific writing – documents, reports, dossiers
We provide services in the area of toxicological risk assessment, risk characterization and risk management by estimating different thresholds like HBEL (Health Based Exposure Limits), OEL (Occupational Exposure Limit), PDE (Permitted Daily Intake), ADE (Acceptable Daily Exposure), ADI (Acceptable Daily Intake), TTC (Threshold of Toxicological Concern), etc.
We will help companies in preparation and submission of dossiers to different regulatory agencies across the globe. Our consultants have decades of experience in submitting the dossiers to different authorities like US FDA, US EPA, EU, DCGI, CIB&RC, and other regional regulatory agencies for pharmaceutical as well as agrochemical compounds. We have successfully filled IND applications for small and big molecules pertaining to different therapeutic indications like diabetes, obesity, COPD, Cancer, etc.
Our team is highly flexible and can collaborate with clients in a way that suits the client's needs, either as a regulatory lead role on the project team, or simply provide guidance and assistance to your existing regulatory staff as required with thoughtful and well-researched strategic input.
If you need information on our services or have a question, get in touch with us today